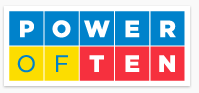 You are all invited to come by and learn about math with guest speaker Trevor Calkins.
Trevor is a former teacher and administrator who has spent his career helping students improve numeracy skills and providing inservice to teachers about effective math instruction.  Trevor will be in the school providing demonstration lessons in primary and intermediate classrooms.  Teachers will be learning from his during the day and
On Thursday, November 28, 2013 at 7:00pm
Trevor will make a presentation to parents and other interested folks to learn more about his math strategies and teaching techniques.
Everyone is welcome!
Thank you to PAC for arranging this opportunity for us!